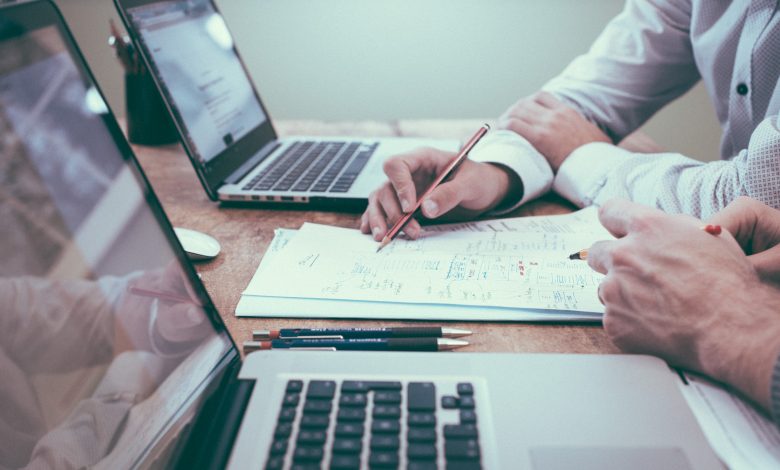 Purchasing a home is one of the major turning points in anyone's life. This marks a time when you can prove that you're totally financially independent and ready to take charge of paving a life of your own. Unfortunately, you might be kicking your younger self for having accumulated a poor credit score by continuously missing or making late payments on your credit card.
Luckily, this won't prevent you from being able to buy a house, but you will have to take a few extra steps when compared with someone who has good credit. Mortgage loaners look at your credit score, which shows your capability of paying back debt in a timely manner and the amount of debt you've accumulated over time. If your credit score is lower than 600, you'll probably have a difficult time buying a home. However, if you follow these tips, we'll show you how you can buy a home when you have bad credit.
Know Your Credit Score
This is the first step and most obvious. You should know your exact credit score before buying a home. Ask your bank or credit card company to tell you your credit score. If it's low, you need to prepare yourself for things like paying a higher interest rate and even possibly dealing with multiple loan rejections before someone accepts you.
Start Paying Off Your Credit Card Debt
You'll most likely have a bad credit score because you've accumulated too much debt. One of the first things to do before anything else is to start paying off this credit card debt. The easiest and most effective way to do this is to change your spending habits. Only purchase items that you need and can afford to buy. Cut back on expenses in areas of your life that aren't benefiting you in a positive way or aren't used for work, family, or your home.
Take advantage of your credit card rewards, which will help you to accumulate points. These points might be able to be converted into cash, which in turn will help to pay off your debt. It's advisable to do this before you even start buying a home. If you're already in the process of buying a home, then you should do them simultaneously.
Also, working to improve your credit utilization ratio to less than 30 percent will benefit your credit score. For example, if you have a credit card with a $5,000 limit, then keeping your balance below $1,500 will improve this ratio and ultimately, your credit score. Once you start spending less, you'll avoid accumulating too much debt, thus avoiding a poor credit score.
Prepare to Pay a Higher Interest Rate
Lenders charge a higher interest rate on buyers who have a lower credit score as a way to ensure their own safety in the arrangement. Having a bad credit score shows lenders that you may have missed payments on your credit card numerous times, may have made purchases outside of your budget range, and have made numerous late payments. Because of this, many lenders may not even want to lend a mortgage, however this is not always the case.
You'll most likely end up paying for a higher interest rate, which also equates to a higher mortgage rate. The good news is that you can still buy a home and once you start to improve other areas of your life, the higher interest rate will be of minimal significance. If you prepare yourself to pay a higher interest rate, then this won't come with shock and you'll be ready to accept the higher charges.
Make a Large Down Payment
If you're willing to make a large payment on a house upfront, this might just give you that key to the front door. By proving to the lender that you have the funds to afford the house, are giving more of your personal funds right from the get-go, and will make your payments on time, they might be more willing to lend you a mortgage. You can start doing this by creating a separate savings account solely for the purpose of paying back credit card debt. Take a small percentage of your paycheck week by week and put that into your savings account. You'll eventually have enough saved that making a large down payment will be easier than expected.
Lenders always take a look at your credit score before they approve a loan to evaluate your risk-worthiness. Making a large down payment when you have bad credit will ease you into the right direction for approval. Try to aim for a down payment of more than 30 percent, as opposed to a down payment of 10-20 percent which you would pay if you had a good credit rating.
Apply for Loans
There are a few loans which you could take a look at to help you buy a home when you have bad credit.
USDA Loans
If you live in a rural area and make a lower than average income, you may qualify to receive a USDA (United States Department of Agriculture) Loan. They'll require a credit score of at least 620. Some of the perks of this loan are that you don't have to make a down payment, and it's easier to qualify for since it's supported by the government.
VA Loans
If you're a military veteran, you may qualify for a VA (Veteran's Administration) Loan. Similar to the USDA loan, you'll need a credit score of at least 620.
FHA Loans
Whether you're buying your first home or third, you can apply for an FHA (Federal Housing Administration) Loan. This is good if you have a credit score of at least 580 and a down payment of at least 3.5 percent, since FHA loans typically require lower credit scores and less minimum down payments.
Consult a Housing Counselor
Consulting with a housing counselor is beneficial, especially if you're a first-time buyer. You'll put yourself in a good position with the chance to learn about different loans, how to improve your credit rating, and tips to purchasing your first house. They'll help you set a clear budget and plan so you can purchase a house in no time.
Enroll in a Homebuyer Education Course
Taking a homebuyer education course when you have poor credit will help you win approval for a mortgage loan. Loaners will see that you're serious about purchasing a house and are willing to take the extra steps to ensure your approval.
By improving your credit score, taking out a loan, and making a bigger down payment on your house, you'll be several steps closer to buying a house when you have bad credit. While it'll be more difficult when compared to someone who has a good credit score, don't fret. Get creative and take these steps to show lenders that you're serious and to ensure your approval for a home.