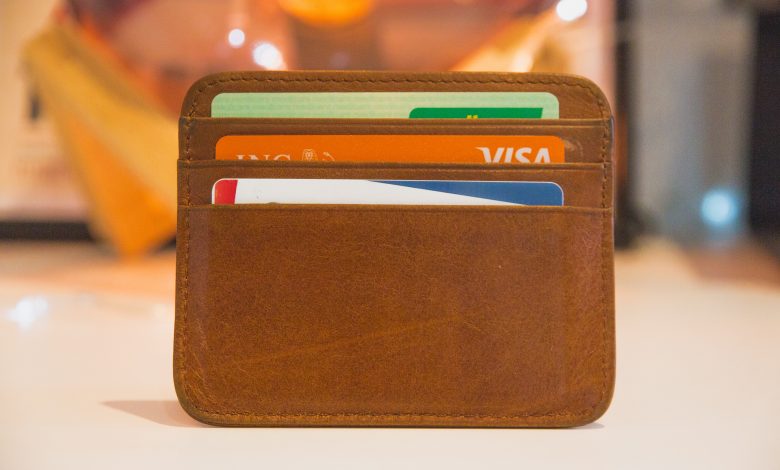 Owing a lot of money on your credit card can be the most debilitating debt of your financial life. The vicious cycle of interest piling up each month on unpaid balances can make it feel as though you are drowning in your debt. If this is how you feel, you can still get back afloat and take control of your finances. Here are nine ways to consolidate credit card debt.
Apply for a Personal Loan to Consolidate Debt
Use a Balance Transfer Credit Card
Ask for Help from Friends and Family
Cash-Out Auto Refinance
Home Equity Loan
Retirement Account Loan
Start a Debt Management Plan
Nonprofit Credit Counseling
Debt Settlement
1. Apply for a Personal Loan to Consolidate Debt
If you have decent credit, a personal loan could be the perfect way to pay off your debt. A personal loan will come at a much lower interest rate than your credit cards. If you can secure one, you can use a personal loan to pay off your credit card balances, and then, you will be left with a much more manageable interest rate on your outstanding debt from the loan.
2. Use a Balance Transfer Credit Card
Balance transfer cards can be a gift from above if you have debilitating credit card debt. The way it works is that you transfer the balance from one card to another. The benefit is that the best balance transfer credit cards will offer an introductory rate of 0% APR. If you can pay off the balance before the introductory period ends, you can end up paying zero interest on what you owe.
3. Ask for Help from Friends and Family
No, it is not fun to ask friends and family for financial help. You may be someone who hates asking for help period, much less asking for free handouts. But helping each other out in times of need is what good friends are for.
It is understandable if you would rather not share your financial life with friends, but if so, don't look past the help your family can offer. Friends may come and go, but your family stays family for the rest of your life. Do not be afraid to ask for a little help. Even a small amount can help get you on the right track, and the best part is that the money comes interest-free.
4. Cash-Out Auto Refinance
You have likely heard of a cash-out refinance on a home, but don't forget about the equity you have built up in your car. Not all lenders offer this, but for those that do, the process works just like it would with your mortgage. A lender will offer you cash from the equity you have built up, and your loan agreement will be rewritten with new payment terms. A cash-out auto refinance can be helpful if you know you will have the money in the future to pay off the car at a much lower interest rate than your credit card debt.
5. Home Equity Loan
Home equity loans are ideal if you have owned your house for multiple years and have been paying your mortgage on time. If your house is worth more than what you owe the bank, the remainder equals the amount of equity you have in your home. For example, if your house is worth $300,000 and you owe a mortgage balance of $200,000, you have $100,000 of equity. You can tap that equity by getting a low-interest home equity loan that you can use to pay off your balances in full.
6. Retirement Account Loan
If you have a retirement account, check to see what the interest rates are on taking a loan from it. While you ideally would leave your retirement account alone, the interest rate you receive can potentially be lower than what you would see on a personal loan from the bank.
7. Start a Debt Management Plan
A debt management plan will roll all of your credit debts into one. The best part is that it may cut your interest rate in half. The downside of a debt management plan is startup fees and potentially monthly fees as well. It can also take longer to repay all of your debt. But at the end of the day, you will pay a lot less than you would have if you paid off your credit cards with their high-interest rates.
8. Nonprofit Credit Counseling
Working with a credit counseling organization can be the best place to start if you aren't sure how to get in control of your credit card debt. A credit counselor can work with your credit cards to create a debt management plan, which has you make a single payment each month to pay off your various debts. Credit counselors can also renegotiate lower interest rates with your creditors, which can be a massive help when dealing with high-interest credit cards. The downside is that you may have to pay a fee, so do your research before you start working with one of these organizations.
9. Debt Settlement
Debt settlement should be a last resort. While it means that a creditor has agreed to accept less money than the amount you owe, it comes with a few major drawbacks:
Debt settlement can be a long and drawn-out process
It can end up costing a lot
You may owe tax on forgiven debt
The way that it works is that when a collector or creditor no longer believes you can or will have the money to pay them back, they will consider debt settlement. This will only happen if you have stopped paying the credit. A debt settlement company will then negotiate with your creditor to reduce the amount that you owe. You will make lump-sum payments to the debt settlement company, who will then pay back the creditor.
If your credit isn't already in the dumps, it will be after debt settlement. Interest will continue to accrue on what you owe, and there is no guarantee of success, despite what the settlement company may say. Hopefully, you are not in a situation where debt settlement is the best option.